Peckin' Pixels
v3.0.1 - Fixed the floating chicken bug!
---
Hi chicken farmers!
In version 3.01 lots of bugs have been fixed, including one which has been mentioned numerous times but I struggled to fix!
These bugs have been squished: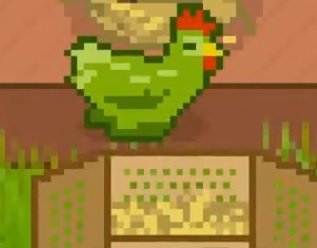 Chickens floating above their boxes when delivered!!!
Items continue to be dragged when the popup opens.
Bug where you could drag the box off the left side quickly and the items inside would sell.
Noticeboard being open on load.Thanks for playing everyone, let me know if you see any more bugs, especially if you see the floating chicken bug again!
Files
Peckin' Pixels 3.0.1 Mac.zip
69 MB
Jan 31, 2021
Peckin' Pixels-3.0.1 Windows.zip
66 MB
Jan 31, 2021